SHARON CHO
I am a graphic designer currently based in Frankfurt, Germany.
POLYMOOD
---
Mobile branding project & final graduation assignment.


With the aid of infographics, the app "Polymood" visualizes how the emotions of its users evolve within a certain period of time and which factors of the daily life affect their mood fluctuations.

The app enables its users to observe their emotional development both in their working life and personal life, whereas each of them is assessed from a temporal, social and task- oriented perspective. In this way the users can explore the variety of the drivers for their inner world and thus better fathom their identity.

Sound: "Salutations" by Rillaforce

Click here to see the prototype.
VISUAL IDENTITY, UI & UX DESIGN (2020)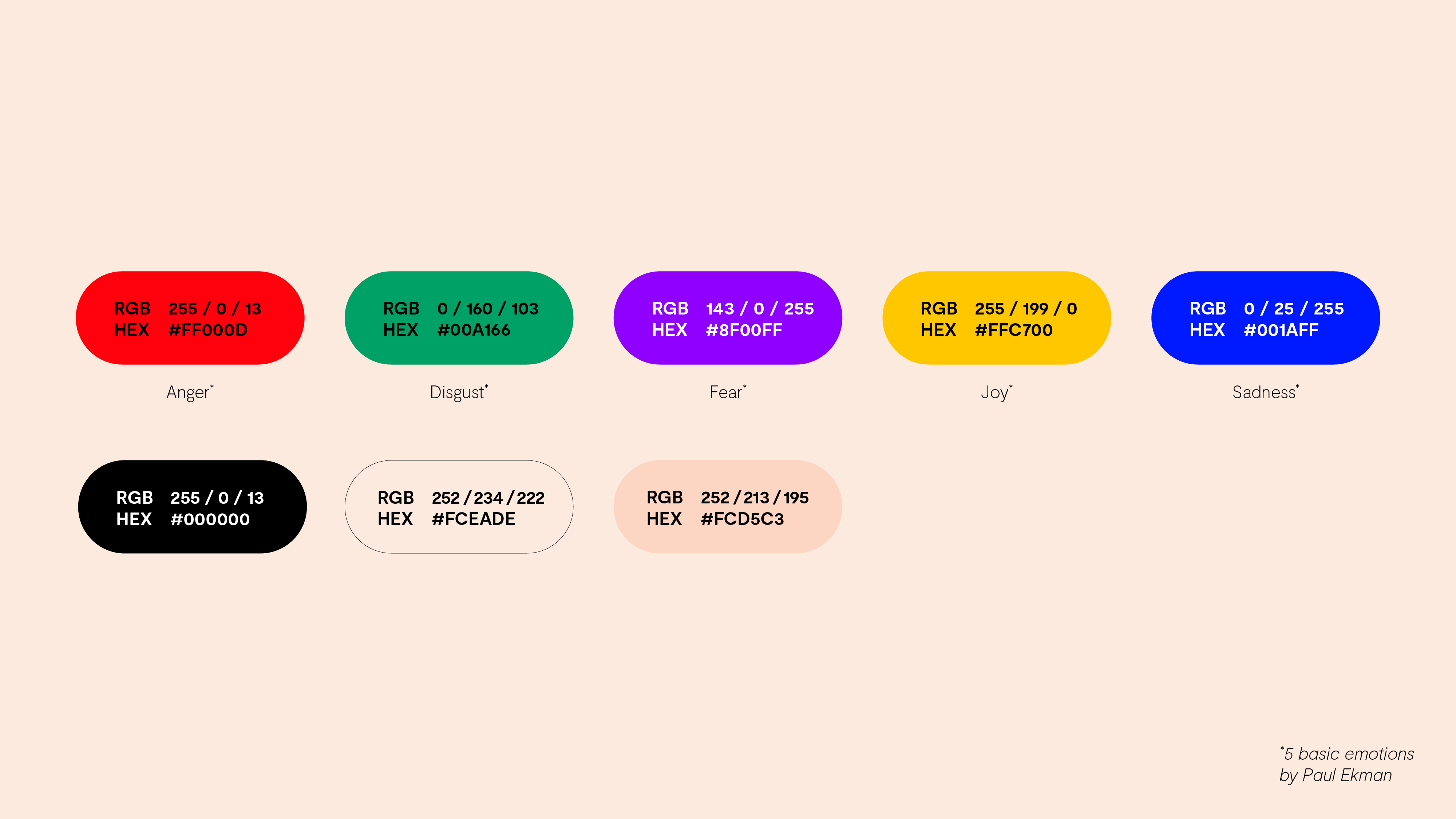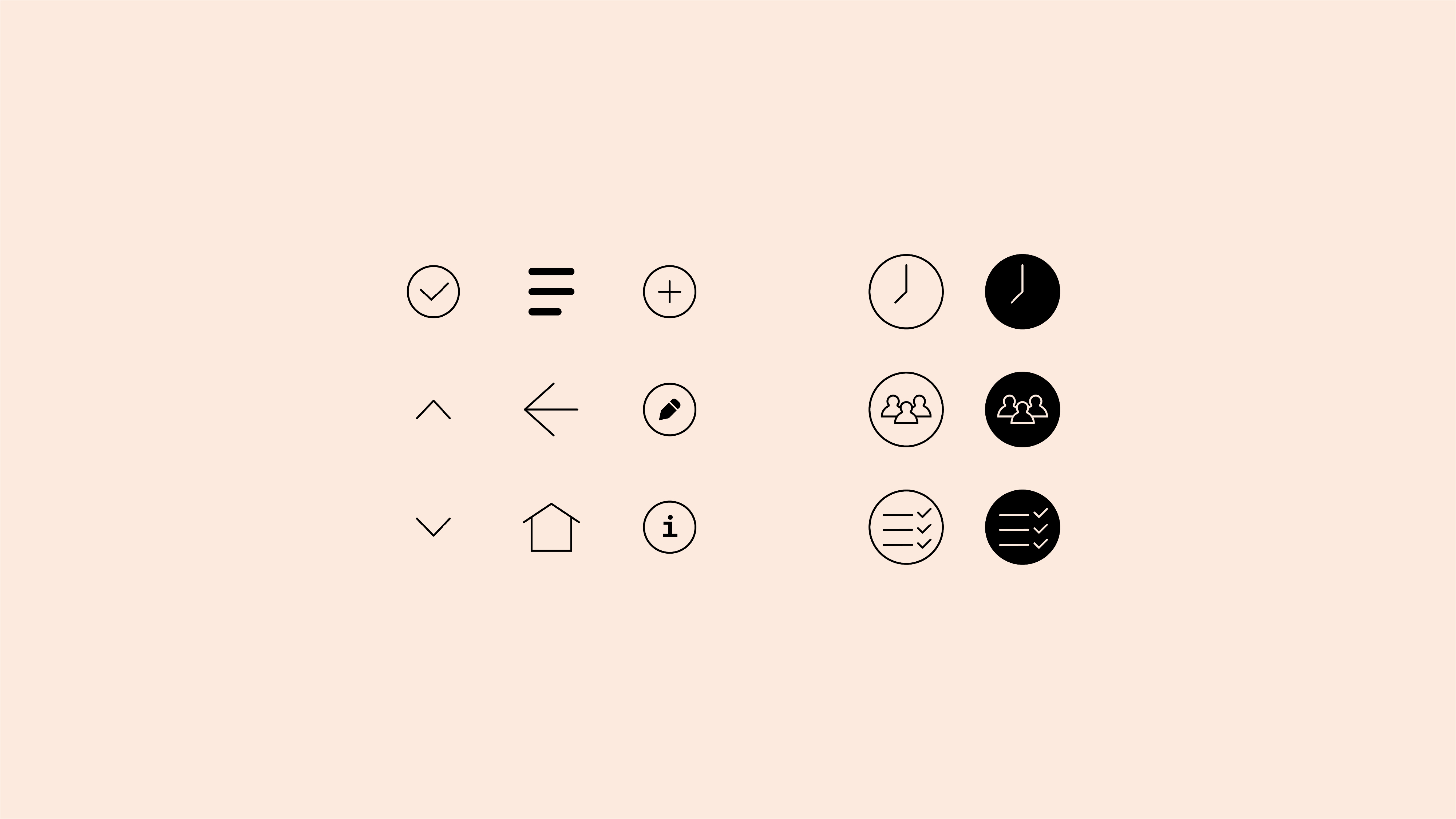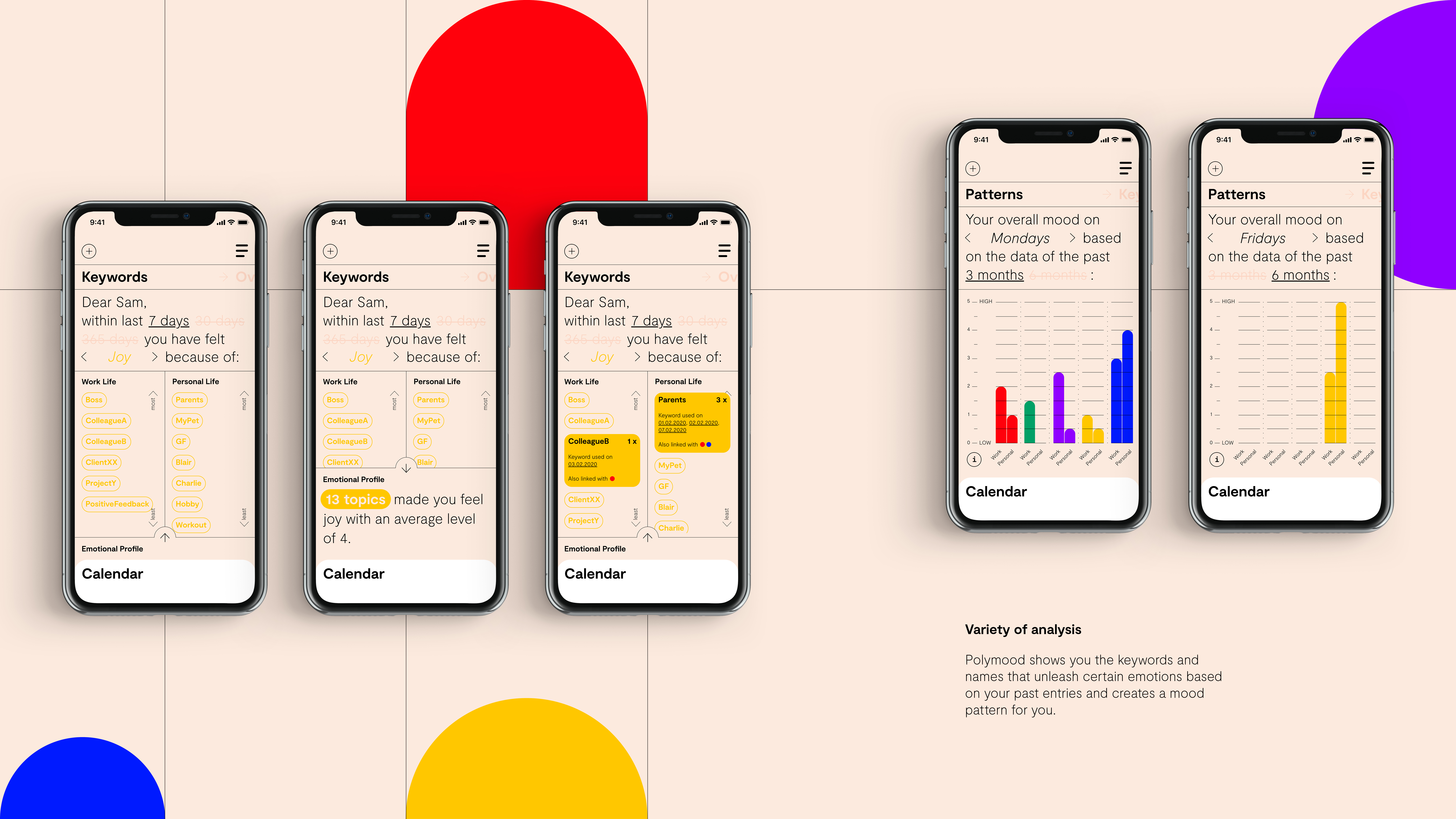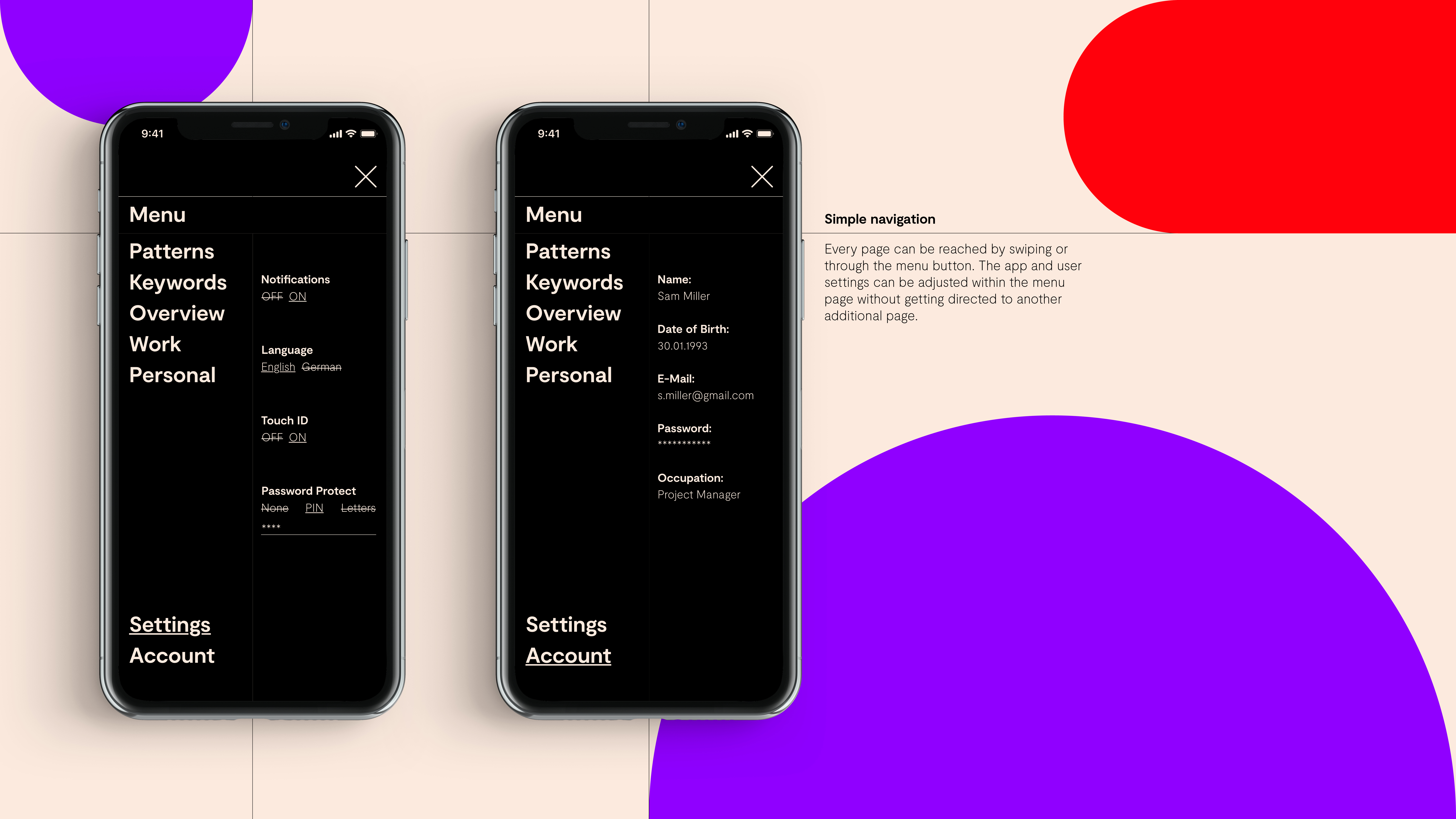 © 2020 Sharon Cho. All rights reserved.