SHARON CHO
I am a graphic designer currently based in Frankfurt, Germany.
AMPLIFIED ENTITY
---
Cover & layout design for an exhibition catalogue.

At the request of the artist duo Nikolas Schmid-Pfähler and Carolin Liebl I designed the print catalogue for their solo exhibition "Amplified Entity".

The catalogue does not only contain selected works of the artists but also short essays written by authors from various fields (science & art) that refer to the perspective of the artist duo.

In contrast to the electronic works that at first glance appear to be rather cold and futuristic, the catalogue emphasizes their hidden poetry and sensuality. This design approach aims to set the focus on the (artifically generated) organism as well as the autonomy of electronic objects.

EDITORIAL DESIGN (2016)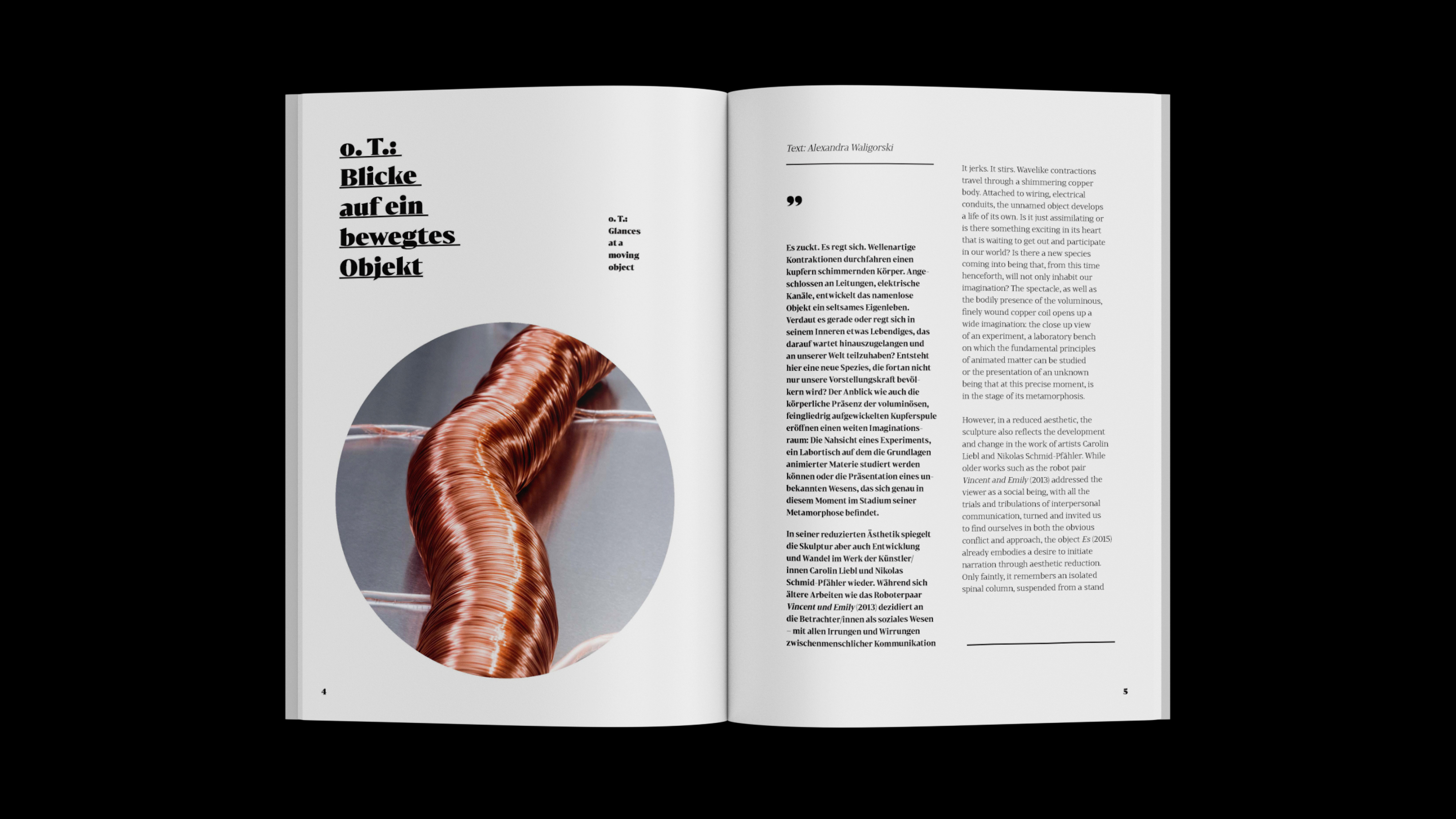 © 2020 Sharon Cho. All rights reserved.